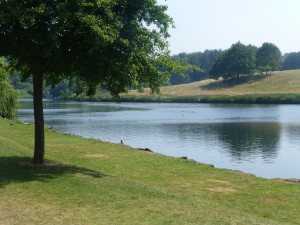 It's been almost a year since I updated this blog, and I'm continuing to appreciate life and everything else that comes with it. Things are working out extremely well for my family and me.  It's like life is assisting in bringing me things before I even realise that I want them.  Things like:
A long-awaited family holiday early this year which exceeded my expectations.
My ideal job that landed on my lap when I wasn't even looking for it.  It's a short walk from my house and I could have written the job description myself.
The books and people that are being drawn to me, which confirms everything that Noel Walker, author of Get the Life you Want, has taught me so far.
The happiness I feel inside – maintained by remaining fully present in the moment whenever I remember to do so.
The good fortune and happiness of those around me, which mirrors how I feel inside.
By focusing on the present moment means that no part of my mind is taken up with past or future thoughts.  This also enables me to fully appreciate every moment.  The only time I focus on the future is to visualise how I want things to be, and then move towards it by going with the flow.
I'm now doing the work I love to do and this proves to me that you can move from a job that appears to tick all the boxes, to another one that ticks even more.  Leaving my friends in my old job was difficult as I'd been there a long time, and whilst trying to come to terms with this in my head, I wrote to Noel Walker, author of Get the Life you Want, and included in his response was the following: "The thing is, you're leaving on a high, which on reflection you'll find is the best time to leave, and this will be increasingly confirmed as you get into the new role".  This made things a lot clearer and only two days into the new role I felt exactly that.  I'm now over two months into the role and things are even better.  I really do love that I do and, more importantly, everything else that has come about as a result of me taking this position.
I think that what I am experiencing is bliss.  It's like I'm starting to look through life through a different set of lenses – and that's nothing to do with my new glasses prescription!   Noel Walker, founder of OpenLeaf and author of Get the Life you Want, defines the state of bliss as "Experiencing moments of happiness…as a result of experiencing your wants/goals before you have consciously thought about wanting them…"
Looking forward to sharing more thoughts with you soon.
In the interim, if you're at a crossroad wanting purpose and direction, or just wanting more from life, then why not start your own journey… Click here
Until next time…